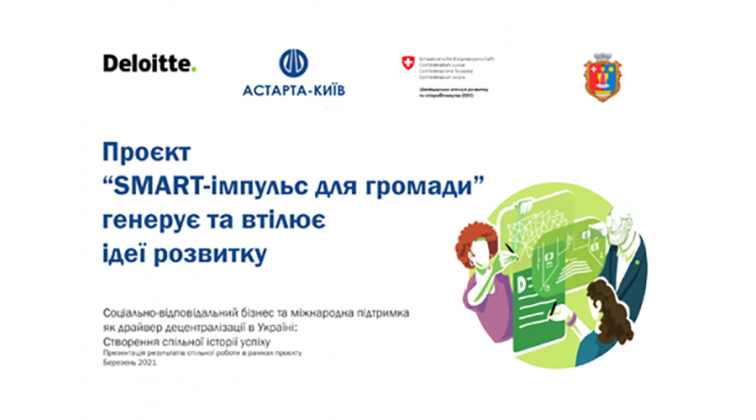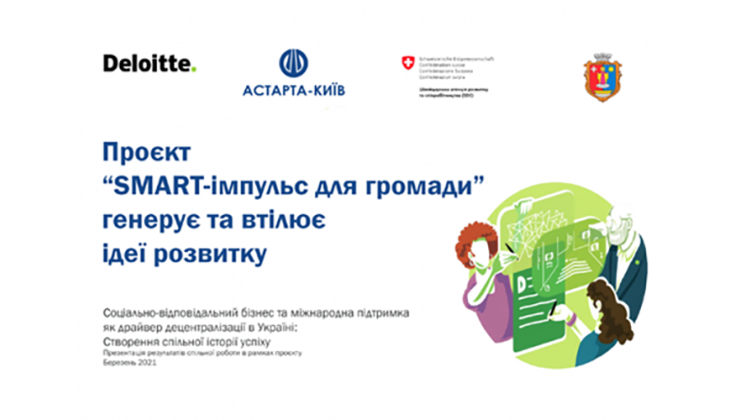 Volochysk Provencal lavender fields, craft cheeses from a local cheese factory, and natural body cosmetics. You could think it was a short announcement of a tourist trip to the southeast of France. But you were wrong as it's even better – these are SMART-ideas of the grand project "SMART-impetus for the community".
Now let us explain everything: at the end of 2019, four partners joined forces and took a SMART-course to improve the social and economic development of the Volochysk community in the Khmelnytsky region. Months of teamwork, hours of analytical research, tense moments of fierce dispute, and on June 2, ready-made projects with cold feet and hope in the heart were presented at the first working group on planning the strategic development plan of Volochysk community.
Olha Fediuchok, the village head of the Vochkovets village head district:
"For the community to move forward, we need a development strategy. And when it is created in cooperation, with understanding and responsibility, success is inevitable. During the meeting, we were inspired by knowledge and united for a common goal. It was very professional, interesting, and inspiring! I am grateful to the organizers, speakers. We continue our cooperation with ASTARTA, – there will be a result!"

More than 50 community representatives, deputies, village heads, the executive committee of the Volochysk Council, business representatives, project partners took part in the discussion. The working group analyzed the results achieved in the previous development strategy and the reasons for success or failure. The findings will help in the future work of community development.
SMART-ideas on business development were also presented, here are their working names:
– "Volochysk Provence" – the planting of lavender fields, for the development of domestic tourism and production of lavender essential oil.
– Developing a line of skin care cosmetics.
– Dairy family farm and cheese factory at it.
Svitlana Mozhova, Director of Human Resources, Corporate Partnership and Communications Department:
"Our company is a sustainable business, and it is important for us to develop relationships with the communities where our business is represented on an ecosystem basis. After all, the power of development is in the synergy of ideas, knowledge, and cooperation. And we are always ready to support community initiatives and help indifferent leaders who are ready to work in their homeland, to develop their regions for a better future for us all".