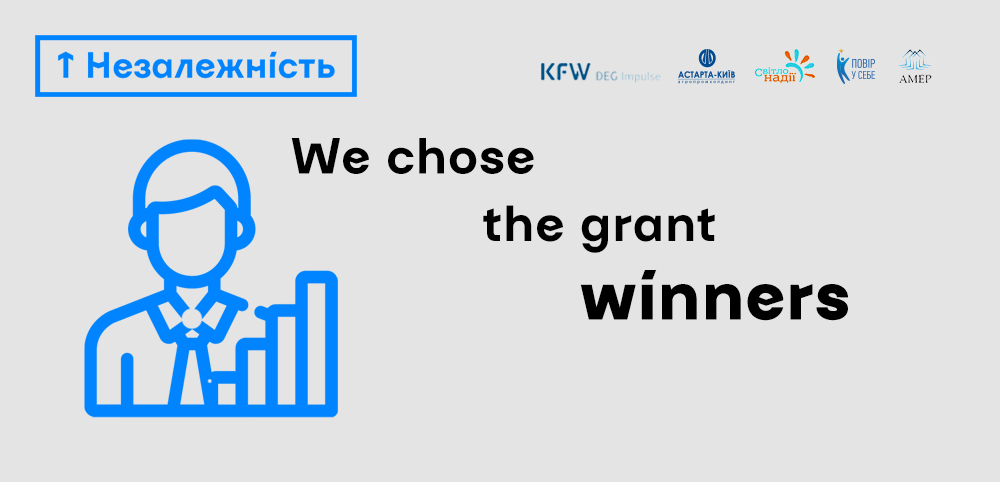 60 Ukrainian entrepreneurs received grants from the Ukrainian-German program "Course to Independence" to develop Ukrainian production and scale their businesses.
The selection committee selected the winners from more than 220 applications received from entrepreneurs from the communities of the Poltava, Khmelnytsky, Ternopil, Zhytomyr, Vinnytsia and Kharkiv regions of Ukraine.
The total grant fund of the program is €720k, so each winner will receive €12k for developing their business.
The project is organized thanks to the cooperation of Ukrainian business and the German development bank: Astarta-Kyiv and Deutsche Investitions- und Entwicklungsgesellschaft mbH. The implementation partners are the charitable foundation "Believe in Yourself", the charitable organization CO "Light of Hope", and the Agency of Local Economic Development of Zelenodolsk.
We thank all the participating entrepreneurs and selection committee members who continue to work and develop in such difficult conditions – often without communication, light, or under fire! Your work is faith in Ukraine and our soonest Victory! Let's keep the course to economic independence together!