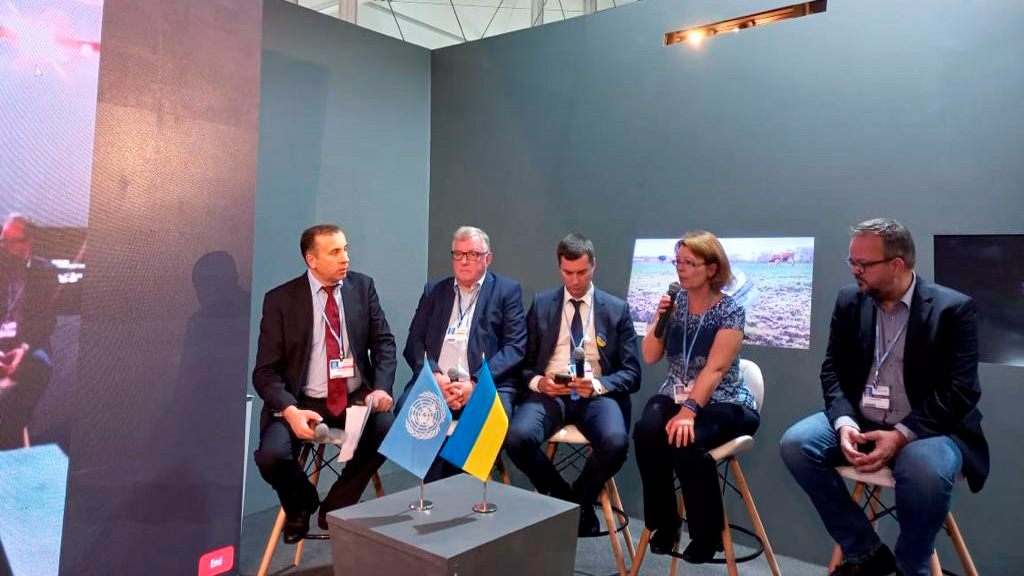 Astarta took part in the UN Climate Change Conference (COP27), held this year in Egypt.
Yulia Bereshchenko, the Director of Sustainable Business Development and Investor Relations, speaking at the discussion panel "Green and Resilient Recovery for Further Development", told why it is crucial to deal with the issues of green recovery of the country even during the war and what role agriculture plays in this.
– Even though Ukraine's economy is in recession due to Russia's military invasion, and agriculture has suffered an additional blow due to the temporary occupation of land in the North, East and South of Ukraine, this sector still generates 60% of foreign exchange earnings in Ukraine.
– It is necessary to deal with the issues of green post-war recovery of Ukraine now, and the agro-industrial sector plays a key role in this. According to preliminary estimates, one-third of global greenhouse gas emissions are associated with agriculture (land cultivation, livestock) and the food supply chain. But if we change approaches to food production and apply carbon farming methods, agriculture will become one of the largest sources of carbon sequestration. Just imagine: half of the Ukrainian land is arable land so that this half can absorb carbon.
– Astarta joined the UN Global Compact many years ago, one of the first in Ukraine. As a public company, we have additional obligations, so we report our sustainability activities to our stakeholders in detail.
– Since the Paris Agreement was ratified, we have dealt with decarbonization issues. We started with our production: our sugar factories were switched from coal to natural gas. We continue to search for alternatives, one of which we implemented in 2014 – a bioenergy complex that produces biogas from sugar beet pulp. Two of our enterprises already operate on biogas.
– But, reducing greenhouse gas emissions and improving soil health is impossible without using carbon farming in agriculture. That is why we joined the Syngenta carbon farming pilot project last year. We are exploring using reduced tillage, cover crops, nitrogen fertilizers, inhibitors and other practices. However, such measures require capital investment, so we are open to partnership.
– During the last nine months of the war, 17 million Ukrainians were forced to leave their homes, so one of Astarta's top priorities is to provide humanitarian assistance to those affected by Russia's military actions. Therefore, we, together with Ukrainian and foreign partners, have launched a humanitarian project to help those who now live near our enterprises, our army, and communities to restore peaceful life after the war. If you want to join our project as a partner, we will gladly cooperate with you.