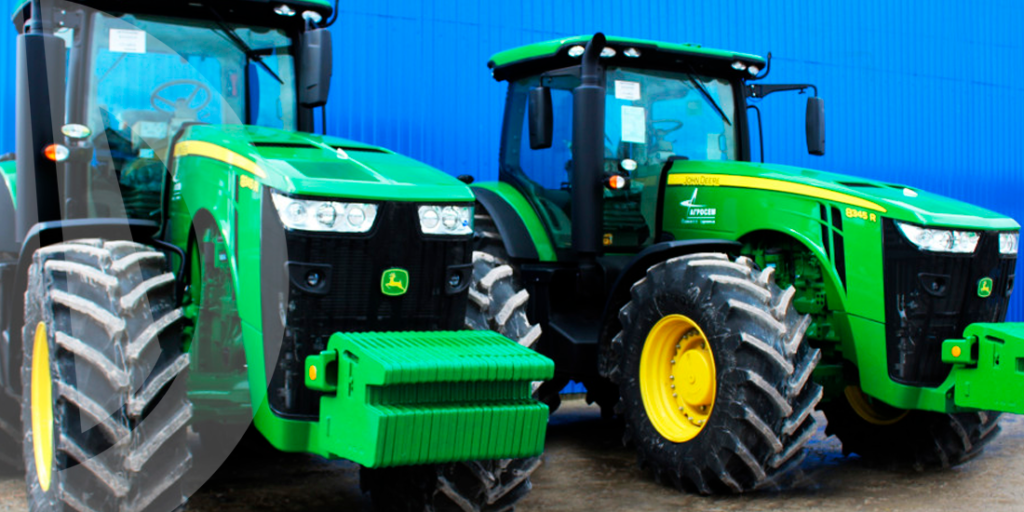 In a few weeks, ASTARTA will start spring sowing campaign. Winter wheat fertilizing is being completed and soil is prepared for the sowing of spring crops. In 2020 the crop rotation remains unchanged: sugar beet (35 kha), corn (65kha), soybean (28kha) and sunflower (41kha).
ASTARTA started the first phase of a five-year investment program aimed at upgrading agrimachinery and implementing innovative IT-solutions for agribusiness management developed by AgriChain*, an in-house IT-company of ASTARTA, thus providing for efficiency improvement during field operations.
In 2020 ASTARTA plans to purchase 31 tractors (John Deere) and 21 units of grain, inter-row and beet sowers (John Deere, Horsch Maestro, Pöttinger Terrasem, Kinze, Monopil, Amity Technology).
Within the investment program ASTARTA plans to purchase 2 self-propelled sprayers (John Deere), 4 cultivators (Amity Technology), 3 Ukraine made dagger harrows and 10 sets of vacuum systems for inter-row sowers.
New 345-hp John Deere tractors are equipped with precise navigation and telemetry systems and fully integrated with AgriChain Farm and AgriChain Scout modules. The real-time data received will enable making sound decisions and setting daily tasks during field operations.
*For reference: AgriChain, an in-house IT-company of ASTARTA, is developing an integrated information system for agribusiness management. The IT-system will be represented as a WEB-portal, consisting of eight different modules. Two of these modules have already been put into operations at ASTARTA: AgriChain Land (the land bank management) and AgriChain Farm (the field operations management). AgriChain Land module covers land mapping information, lease agreements, leaseholders and payments and other essential data concerning land relations. AgriChain Farm app is designed to visualize and enhance planning, executing and reporting on field operations as well as simplify communication between all services, that are involved in production process. The next module, AgriChain Scout Information System, is currently under final testing. This app combines crop monitoring data, agrochemical field passports, meteorological data, plant vegetation status (NDVI) and more.
Remaining modules are currently under development and testing as pilot projects at ASTARTA subsidiaries.