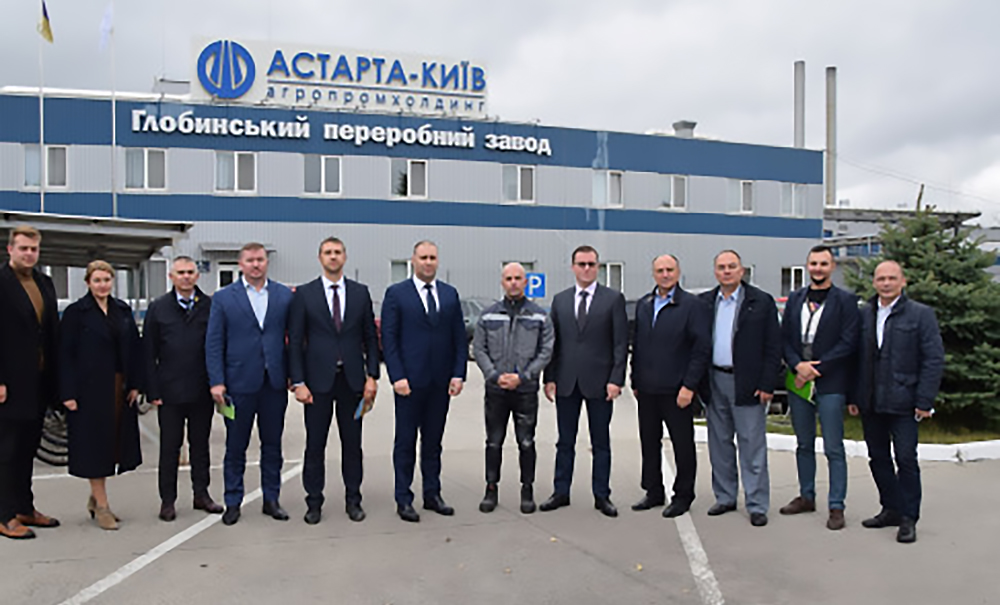 On September 23, at the Globyno Soybean Processing Plant, a working meeting was held on ASTARTA's implementation of the investment project on advanced soybean processing.
The meeting was attended by Mr.Serhiy Tsivkach, the Executive Director of the Investment promotion office (UkraineInvest), Mr. Oleh Sinegubov, the Head of the Poltava Regional State Administration, Mr. Stanislav Dzhus, the Mayor of the City of Globino and representatives of ASTARTA.
During the visit, UkraineInvest signed a Memorandum of Understanding with ASTARTA. Mr. Igor Lumpiev, the director of the Globyno Soybean Processing Plant, informed the participants of the meeting about future plans to produce soy protein concentrate, which is used as a high-quality feed component for livestock, poultry and fish. The technology and the product is new for the Ukrainian market.
The project timeline is two years and the planned investment is circa USD50m. Upon its completion, 80 more jobs will be created at the new facilities.