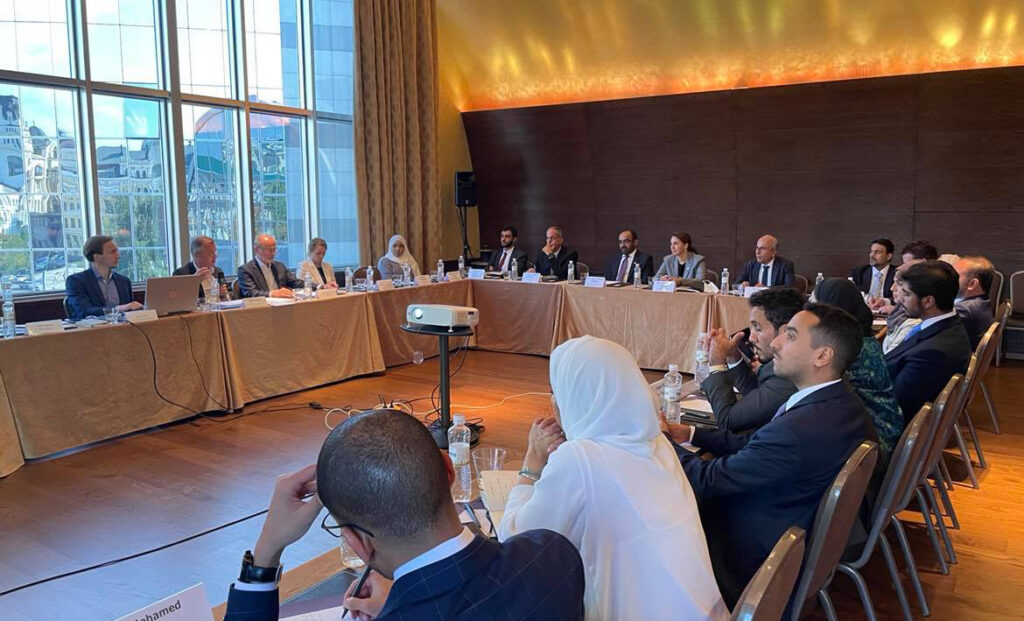 On September 13, 2021, Viktor Ivanchyk the CEO of ASTARTA-KYIV and Viktor Gladky the CFO of the Company held a working meeting with representatives of the Government Delegation of the United Arab Emirates headed by the Minister of State for Food and Water Security of the United Arab Emirates Mariam Al Mheiri.
The event was also attended by the representatives of the UAE Ministry of Food and Water Security, the UAE Ministry of Infrastructure, the UAE Ministry of Climate Change and Environment, the UAE Ministry of Economy and the Ministry of Foreign Affairs and International Cooperation and the representatives of 7 major UAE companies.
During the meeting, the parties discussed issues related to potential opportunities to attract the investment and implement investment projects.
– Changes that have taken place in our country in recent years, including land reform, have created a generally favourable environment both for business development and for attracting foreign investment in the agricultural sector of Ukraine. And ASTARTA, as a dynamically developing Company, also plans to intensify its investment activities in the coming years, – said Viktor Ivanchyk.