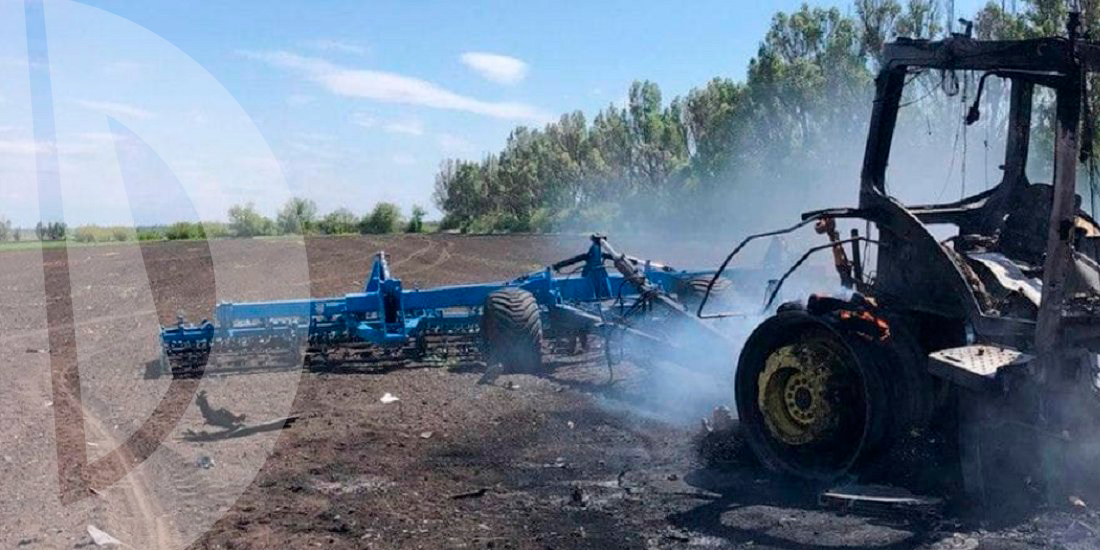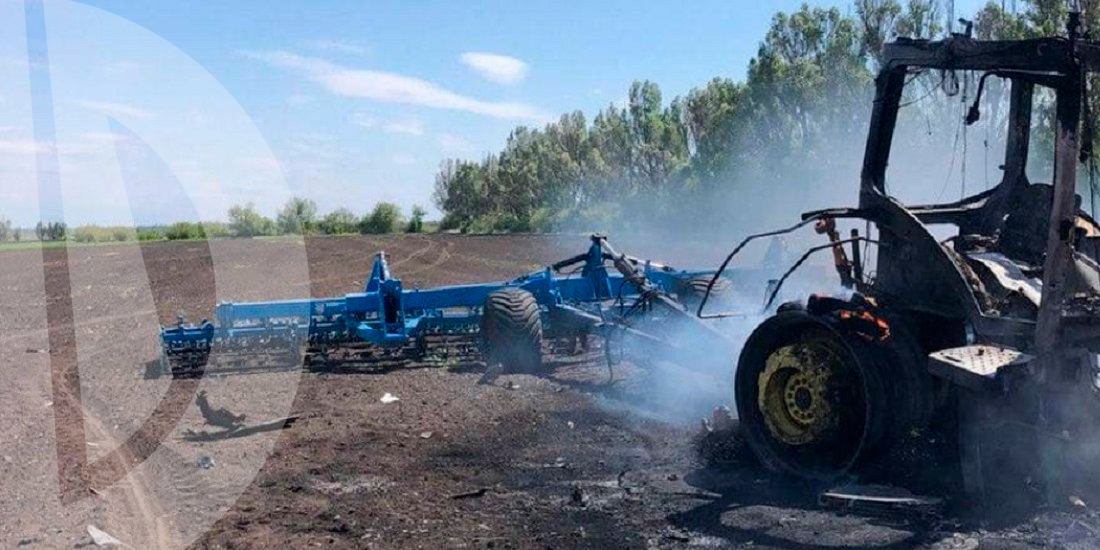 At about 11 am today, a guided missile fired from a russian plane hit a tractor working in the field in the Kharkiv region. One of Astarta's mechanics was behind the wheel performing pre-sowing soil cultivation. There was no air alert during the works.

The mechanic received numerous injuries and was taken in critical condition to one of Kharkiv's hospitals. Doctors are currently fighting for his life. The tractor John Deer 8335 burned to the ground.

The Company is already providing all the necessary assistance to the injured worker and will continue helping him until full recovery.

– This field is far from the front line, so there was no reason for firing missiles, let alone at someone driving a piece of agricultural machinery. According to witnesses, the enemy plane was flying at a very low altitude and hit the tractor during the second lap. So we are confident that the enemy clearly saw and deliberately aimed a missile at civilians, which is totally unacceptable! – says Oleksandr Osetrov, the director of NIKA Ltd, at which field the tragedy took place.

According to the head of the Investigation Department of the Main Directorate of the National Police in the Kharkiv region Serhiy Bolvinov, police investigators and the prosecutor took necessary records, a criminal case under the Article 438 of the Criminal Code of Ukraine (Violation of laws and customs of war) was registered.
May 20, 2022
With deep sadness and pain, we announce that on May 20, our colleague, the hero-mechanic Oleh Haidabura, passed away.
The doctors of the Kharkiv hospital fought for Oleg's life but couldn't save him. This is our pain, a wound that will never heal. We bow our heads in eternal sorrow before the bright memory of Oleg that will always remain in our hearts.
The company brings sincere condolences to the family and will bear all the financial costs to spend the heroic farmer's last journey with dignity and support the family.
Heroes do not die.