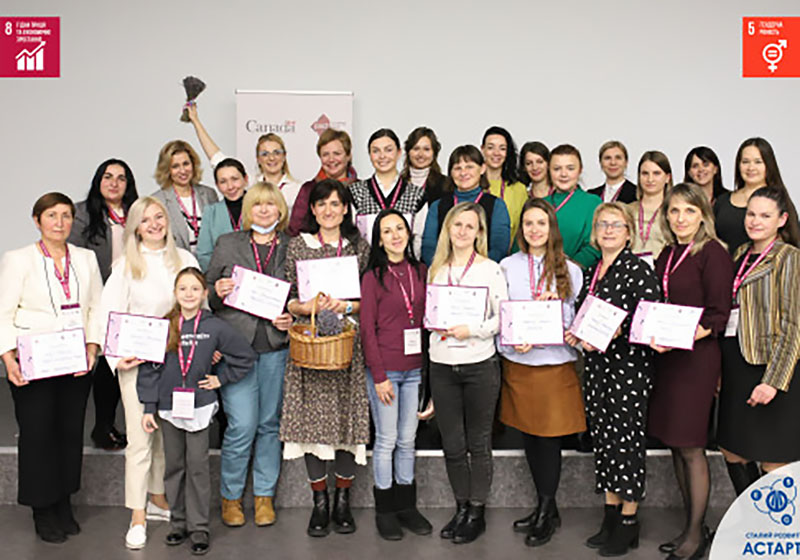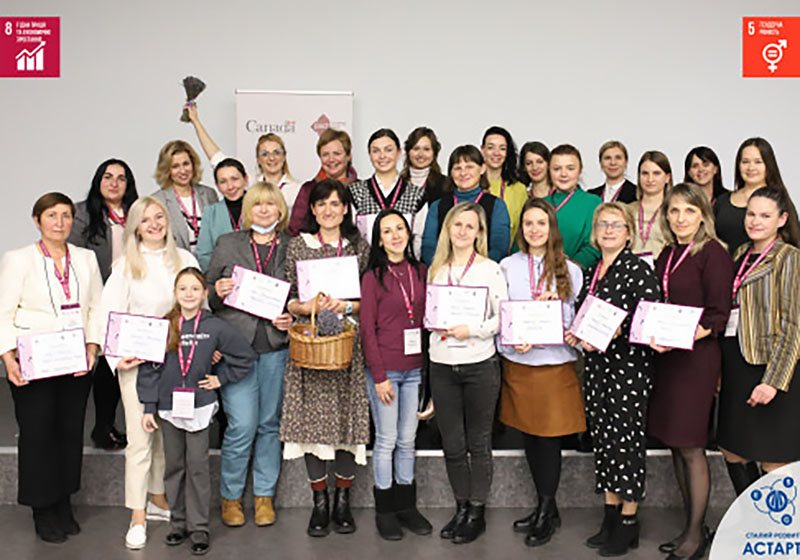 The first wave of the Wings project (Women Involved: The Road to Growth and Economic Security) has recently been finished.
In the final stage of the project, 17 participants presented their business ideas. Twelve of them were selected on a competitive basis and received funding for their business projects.
A bakery of healthy bread, a craft workshop for making fruit lozenges, a shop for purification of drinking water, production of clothes, individual tailoring of bed linen for children's beds, laundry, studio for learning English, growing lavender are among the winners.
Four finalists received grants from ASTARTA-KYIV, which is a partner of the global initiative.
As a project partner in the Poltava region, ASTARTA-KYIV has already financially supported 18 entrepreneurial startups of women from Globyno, Kozelshchyna, Bilyky and Shyshaky local communities.
Education has become a significant part of the initiative, so ASTARTA-KYIV experts joined the project as mentors and trainers.
During the project, the women mastered various management tools, and business skills received advice from professional psychologists and business coaches.
The Wings Project (Women Involved: The Road to Growth and Economic Security) is a global initiative launched in 2020 supported by the Government of Canada and the NGO Pact Ukraine. It aims to help women in rural areas become economically independent and start their own business. Its implementation will last until March 2025. It is supposed that about 3000 women from different regions of Ukraine will take part in it.