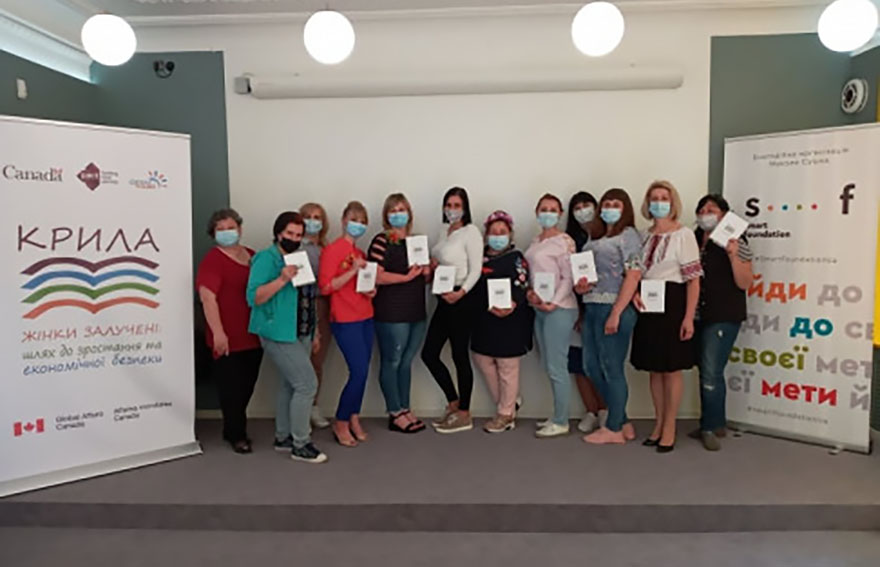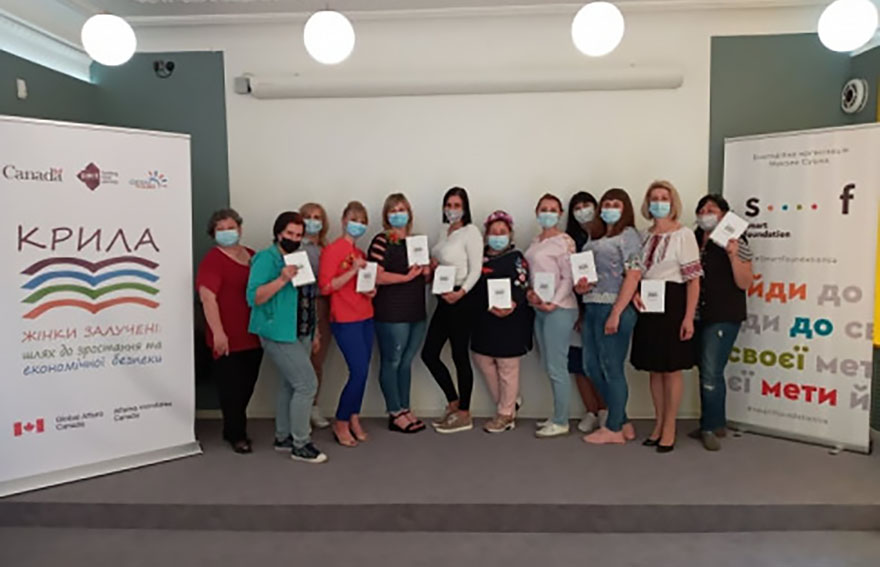 The social project "Wings" is being implemented in the Poltava region by the partners, which are Pact Ukraine with the support of the Government of Canada, the Light of Hope NGO, and the agri-industrial holding Astarta-Kyiv.
This initiative's objective is to improve the economic well-being of village women and the most vulnerable and marginalized groups, which in its turn will have a positive impact on the population's well-being in general.
The project implementation is intended to make village women and women of vulnerable groups in the region believe in their strengths, get sufficient knowledge and skills for professional life, be in a friendly developing environment that would help to develop their potential, and ultimately get employed or self-employed through entrepreneurship.
For many years, ASTARTA has been determinedly implementing many humanistic and social initiatives, mainly in rural areas, aimed at science, education, and pedagogy, at the development and growth of local communities.
The project involves women who do not have a permanent job and are not self-employed but seek knowledge and assistance in making their dreams come true and developing potential. Participants can be of different age groups, without any limits, as one's own wings are not limited by age.
In the Poltava region, the project is implemented in the regional center and four amalgamated territorial communities: Kozelshchyna, Globyno, Shyshatsk, and Bilyky. The initiative was presented in Poltava in early February, which presentation was attended by many partners, including the Poltava Regional State Administration, heads of participating communities, the regional employment service, and the Chamber of Commerce and Industry.
How will the "Wings" project be implemented?
The initiative is designed for four years, until the end of March 2025. During this time, it should provide support to about 3,000 women. The initiative will be implemented in three stages:
Workshop of opportunities – inspiration, motivation, solving personal problems, understanding one's own desires.
Employment – teaching in the format of training, seminars, professional courses.
Entrepreneurship – one's own startups, business plan, and start-up capital for a businesswoman.
Women take part in this project according to their motivation and desire, they all are residents of rural areas who find themselves in certain difficult life situations, or who are even desperate and disadvantaged having no permanent employment.
Women undergo training, they are motivated to believe in their own strengths, to get an optimistic view of life, to be inspired by dignity, come up with their own goals. They get practical skills, including professional orientation. A list of experienced consultants on various issues, psychologists, and mentors has been determined for each community. Training is held individually, depending on the characteristics and capabilities of each woman, also there is group training subject to quarantine restrictions.
The learning process for the first wave will last for about four months.
Then, depending on their desire, the participants can first get a certain qualification through the regional employment center and then find a job. For those participants who show the desire and inspiration to start their own business, experienced trainers will help to draw their business idea as a business plan. Then the best ideas will be selected on a competitive basis for ASTARTA to finance these rural women's startups.
For example, there are real talents among the participants who either continue the historical Ukrainian traditions of craftsmanship or have invented a new kind of handmade, which is such a popular art in the world. They require help with marketing knowledge or even with start-up capital.
The project's founders are convinced that "Wings" will help women facilitate their path to development and economic stability. What's most important is the desire and activity of these ladies: opportunities exist – so you should definitely take them.