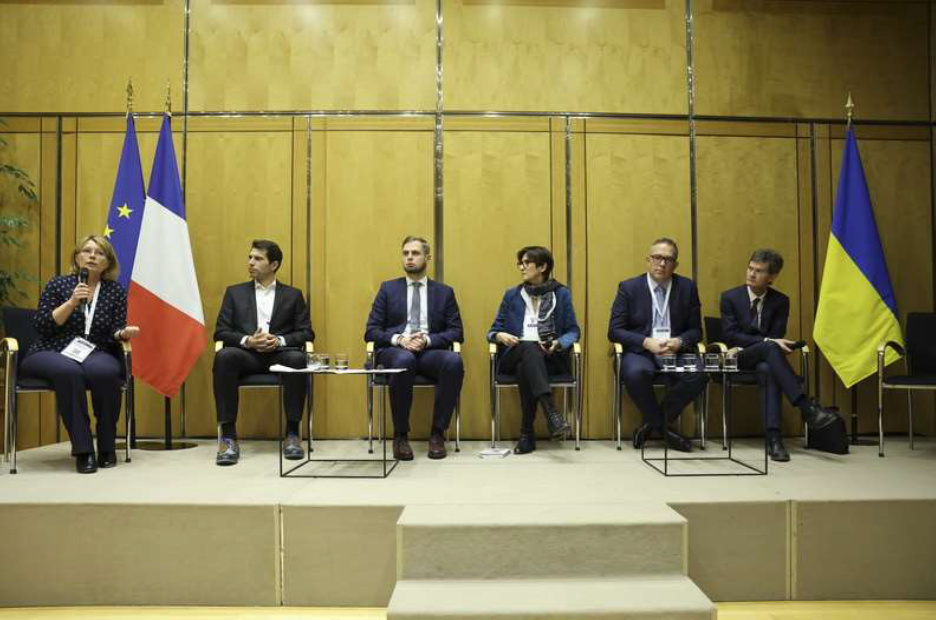 Astarta took part in the Bilateral Conference on Ukraine's Resilience and Recovery, which recently took place in Paris.
Organised by France, the event in support of our country aims to outline Ukraine's needs to ensure its economic resilience during the war and recovery in the medium term, as well as to encourage the mobilisation of French financial players to address these two key issues.
At the international event, Astarta was represented by Yulia Bereshchenko, the Sustainable Business Development and IR Director.
-Ukrainian agriculture is one of the most efficient ones globally. It operates almost without state subsidies, unlike most industries in other countries, including the EU.
-It is also a cornerstone of the local economy. Even before the war, it generated 40% of hard currency proceeds for Ukraine. During the war, its share grew to nearly 2/3 of the total.
-Given its importance, it is essential for Ukrainian agriculture to remain efficient and profitable. The war hit the industry hard – nearly 1/3 of the country's farmland needed to be de-occupied or de-contaminated.
-On top of this, the Ukrainian seaports, which served over 90% of agricultural exports, were shut until August this year. The logistics costs of delivering Ukrainian grains for exports via alternative routes – road and rail – reached 60%-70% of total costs. The smaller the farmer, the more expensive related transportation costs, pushing them into loss-making. Local producers significantly reduced this year's acreage under winter wheat. Ukrainian grain and sunflower oil transportation to the most vulnerable markets in South East Asia and Africa can only be done efficiently through the seaborne route. Therefore, keeping the Odesa ports operating at full capacity is the key to Ukrainian agriculture to continue delivering crops globally.
-Ukraine joined the EU's Green Deal before the war. Due to its size – nearly 42m ha of arable land – can become a large-scale decarbonisation solution for the European continent. If the industry turns from conventional to regenerative agriculture, utilising reduced tillage and cover crops, it can sequester the huge amount of greenhouse gas emissions in Ukrainian soil. But this transformation needs financing to replace the agricultural machinery and promote regenerative farming methods. The EU financial institutions should mobilise funds under the Green agenda for the mutual benefit of Europe and the post-war recovery of Ukraine.