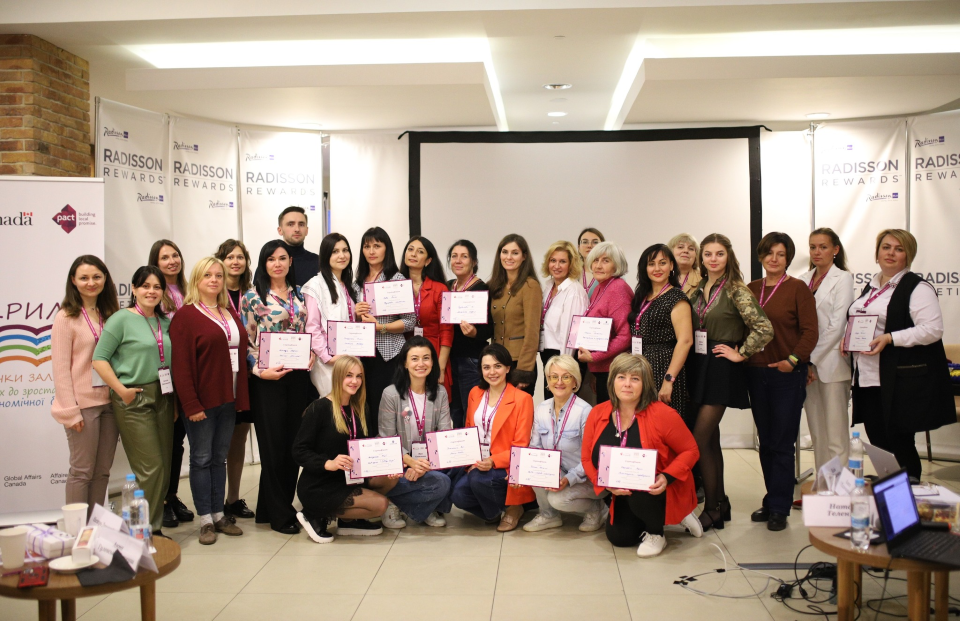 The second wave of the global project "Wings" (Women Involved: The Road to Growth and Economic Security) has recently been finished.
In the final stage of the project, 15 participants presented their business projects, and ten received funding to start or expand their businesses.
Women who receive funding will develop various businesses in their local communities: a social manufactory – a honey workshop, a massage studio, passenger transportation, a computer embroidery workshop, a coffee shop, a pastry shop, a pizzeria, a healthy delicacies workshop, a farm, etc.
Three participants received funding from Astarta, which is a partner of the global initiative. This year, the company will finance participants' projects from the Poltava region – a "coffee to go" shop, a massage studio and a farm.
Education has become a significant part of the initiative, so in the summer, all project participants underwent intensive training, where Astarta experts joined as mentors and trainers.
During the project, the women underwent training, mastered various management tools and entrepreneurial skills, and received consultations from professional psychologists and business trainers.
The "Wings" project (Women Involved: The Road to Growth and Economic Security) is a global initiative implemented by the non-governmental organisation Pact Ukraine with the support of the Government of Canada. It is aimed at strengthening the financial security of women in rural regions. Local communities in the Kyiv, Lviv, Poltava and Kharkiv regions are involved. Its implementation will last until March 2025, and about 3000 women will participate.