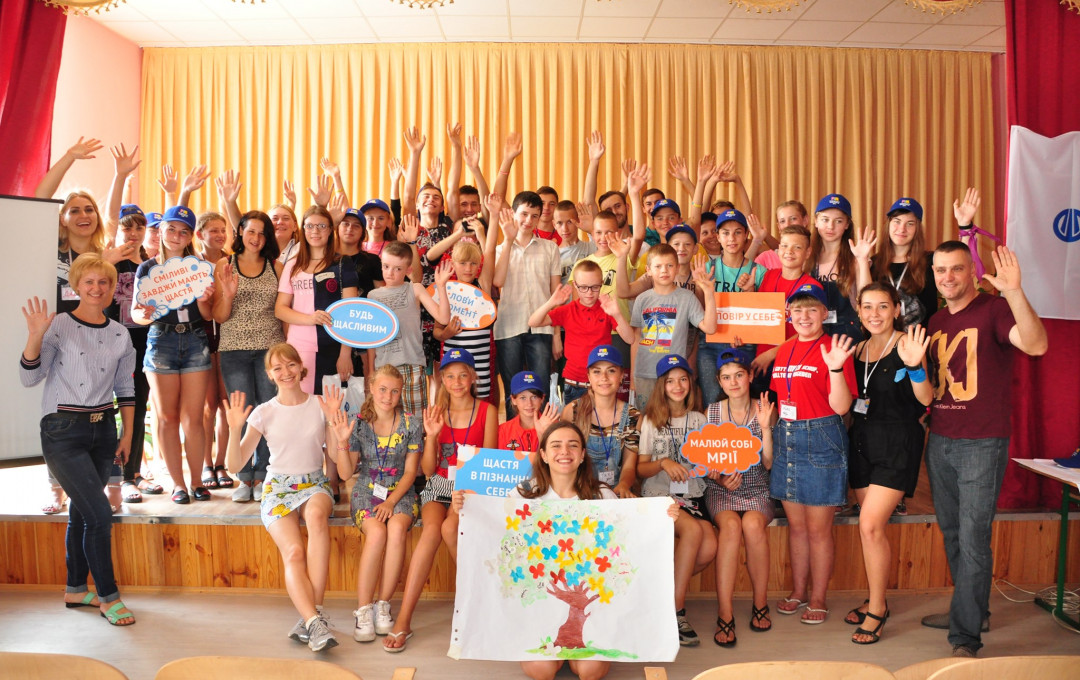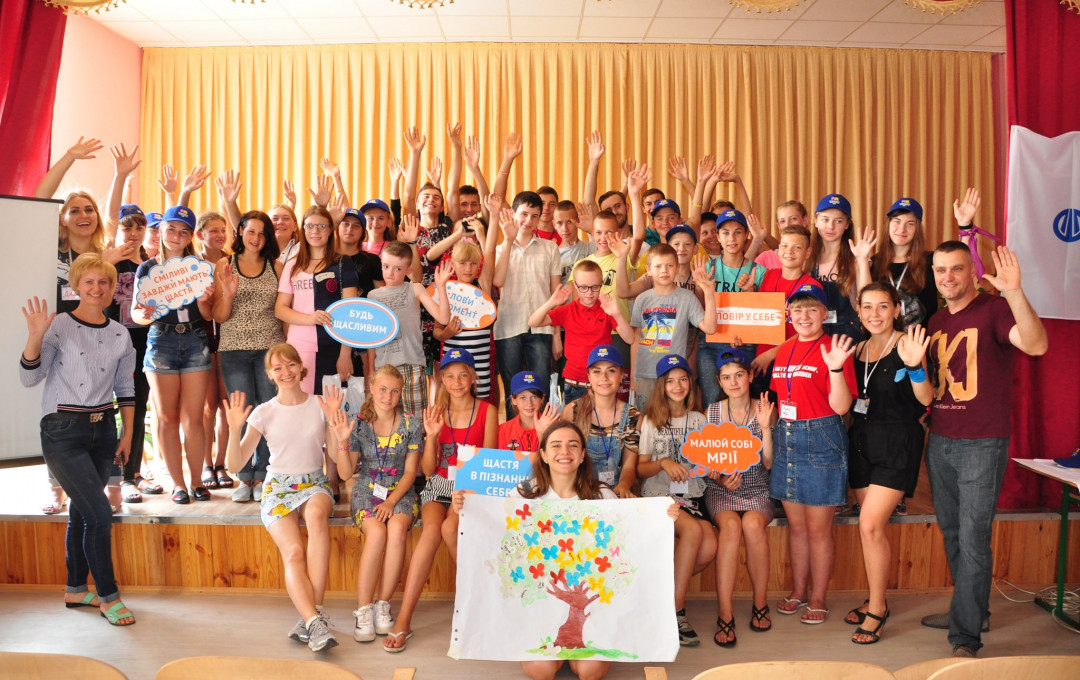 In 2018 in partnership with Believe in Yourself Charitable Foundation and Fulbright Ukraine, ASTARTA launched the project RID: Develop. Integrate. Act. RID started its work in Poltava region as a cultural and linguistic camp for fundraisers and schoolchildren from rural areas and aimed at improving English through communication with native speakers, acquaintance and comparison of American and Ukrainian culture, nurturing leadership and engaging youth to create their own projects with the ability to develop them in villages and communities.
In 2018, thirty participants and three English speaking mentors were involved in the project. The training course was held in Yaresky village, Poltava region. The project participants were involved in lectures on leadership, sustainable development, public speaking and media literacy, worked in teams, visited museums in Poltava and the American House in Kiev. As a result, 6 projects were created. 2 projects received grants for implementation: an English language learning club in Gogoleve village and a bicycle repair station in Velyka Bagachka village and Chutove village, Poltava region.
In 2019, the project was held for the second time in Vinnitsa region. This time the project RID focused on inclusion. Inclusion is not just about people with disabilities, it's about building a comfortable, modern society with equal opportunities for all citizens.
The participants of RID 2019 opened a resource room in Zhdanivska school. Children with special needs and pupils can attend the room for relaxation and participation in various educational, creative events, meetings, parties. Children have developed unique projects that will help to integrate people into active community life. Four projects were presented «Сlosed eyes» project was the winner of the contest.
«Сlosed eyes» is a tactile museum where blind people can touch all the exhibits with their hands, and the persons, able to see, wearing blindfolds, feel in the place of a blind person. The museum operates on the basis of the resource room in Zhdanivska school, which was opened in the framework of RID project thanks to a joint initiative of Believe in Yourself Charitable Foundation and ASTARTA.
The resource room is aimed to teach children with special needs to improve their mental and physical condition. In Zhdanivska community there are children with autism and mental disabilities for whom this kind of space is necessary, because they cannot spend all their time in the classroom, and they require special conditions for learning.