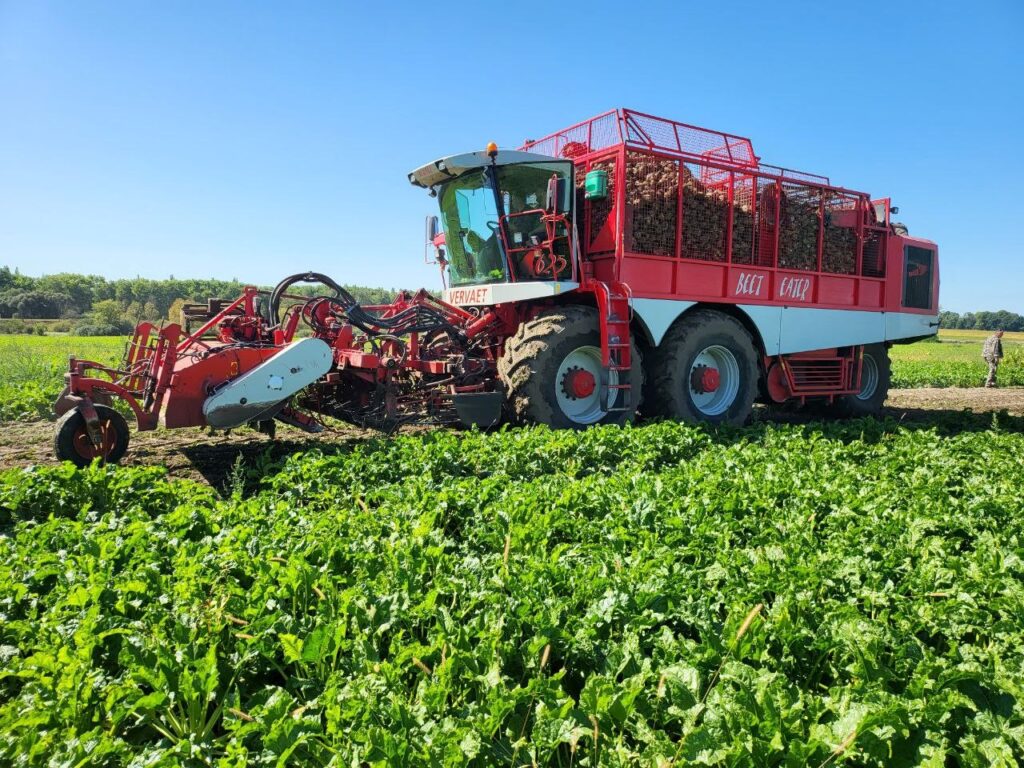 Astarta started harvesting sugar beet. The farmers of its agricultural subsidiaries in the Vinnytsia region were the first to commence operations on 8 September, with farmers in the Poltava region to follow from 14 September.
The total area under the crop is 39kha.
According to preliminary estimates by management, this year's sugar beet yield and quality is expected at higher levels than last year.
Preparing for the current harvesting campaign and considering the experience of previous seasons, Astarta's team paid particular attention to logistics.
Among others, the сompany invested in building c. 90 km of field roads. In addition, Astarta is contributing to the repairs of a 25km section of the Manzhelia-Globyno public road initiative in close cooperation with the Poltava Regional Military Administration and the Globyno community.
The сompany also purchased 22 self-propelled loaders to optimise the delivery of raw materials from the field to the storage facility.
Astarta also continues the active deployment of AgriChain digital software, including the new AgriChainLogistics module, aimed at optimising harvesting, delivery, storage and processing of crops.