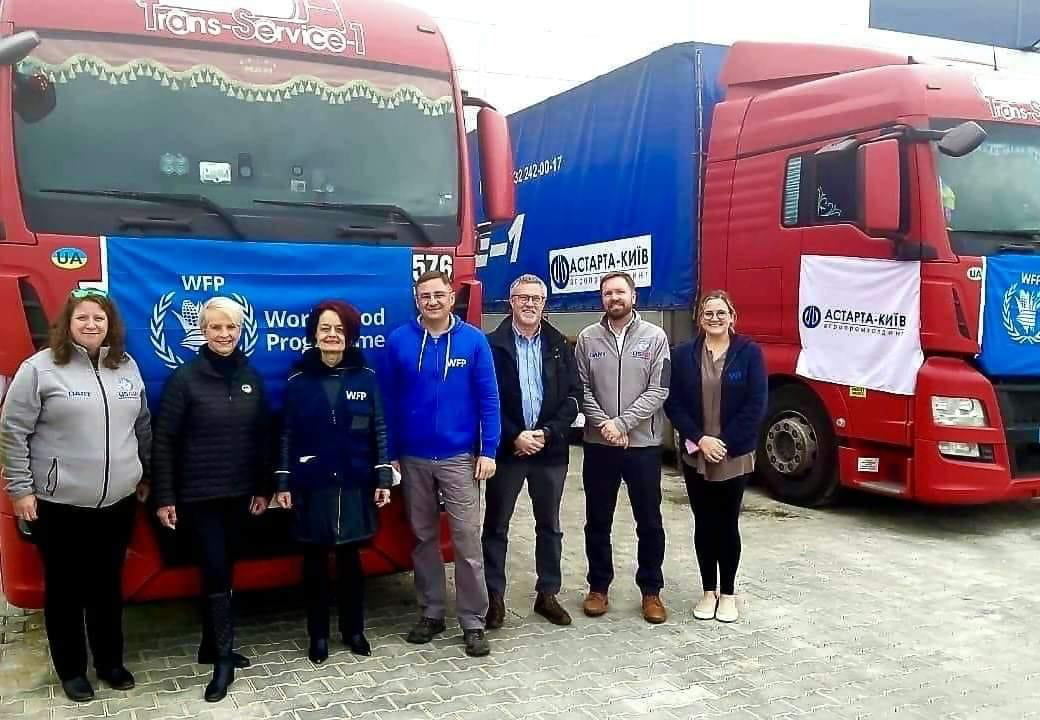 After a year of cooperation with the UN World Food Programme (UN WFP), Astarta has become one of its key food suppliers for humanitarian purposes in Ukraine.
"The partnership with the UN WFP has become an important achievement for our company. At the beginning, we carried out international and domestic transportation of humanitarian cargo. Later, we continued our cooperation as a food supplier. In total, we transported 20.7kt of humanitarian goods and supplied almost 7kt of food," said Mr Viktor Ivanchyk, the CEO and majority shareholder of Astarta.
Astarta fostered sustainable cooperation by meeting many international programme requirements, including mandatory audit, quality assurance and control of goods, prompt response to UN WFP requests, strict adherence to tender procedures, absolute transparency and exclusion of corruption. Within the same framework, Astarta also cooperates with other Ukrainian companies, including bean producers, to support local small and medium-sized businesses.
"I believe that Ukrainian businesses can produce high quality products to support international organizations' food programmes in Ukraine and overseas. Therefore, our current cooperation has good prospects," added Mr Viktor Ivanchyk.
The сompany plans to attract new reliable local producers, increase volume and range of goods, and produce new types of goods to meet the needs of the UN WFP to alleviate global hunger.