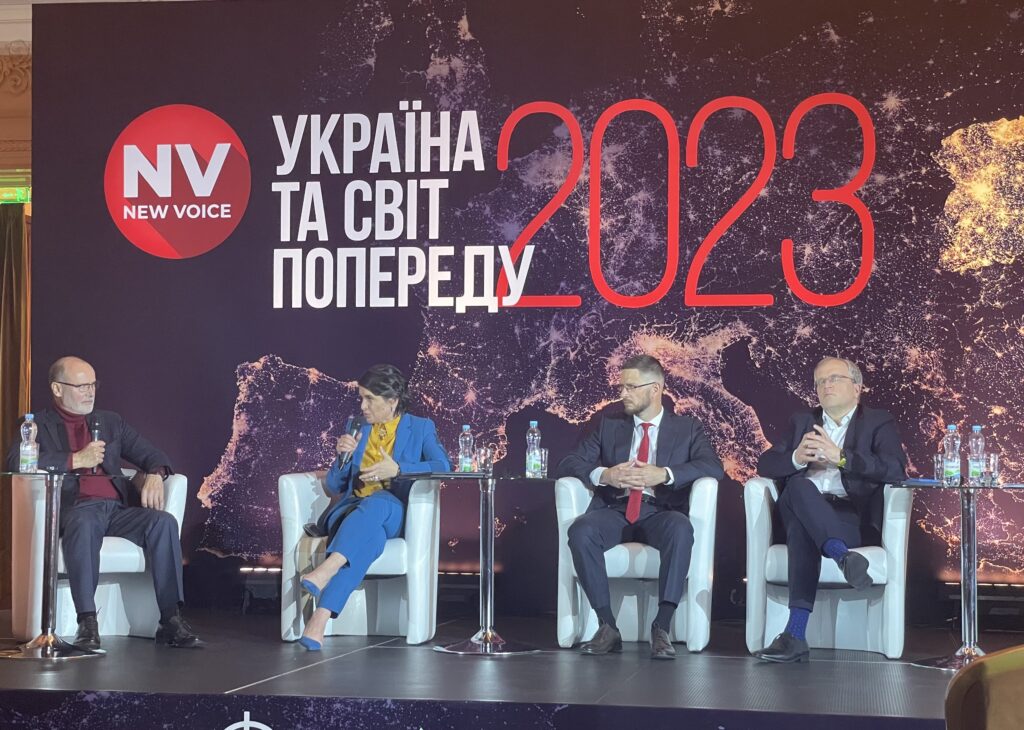 Food security in Ukraine will be solid – we can provide the Ukrainian people and the Ukrainian army with all the necessary food," said Viktor Ivanchyk, CEO and majority shareholder of Astarta-Kyiv, during a joint event of the New Voice and The Economist.
The main topic of the public discussion was expectations for 2023 in various fields and how to prepare for the challenges amid russia's full-scale war against Ukraine. The speakers of the panel discussions were Bridget Brink, U.S. Ambassador to Ukraine, Serhiy Prytula, volunteer and public figure, and representatives of leading Ukrainian companies in the energy, communications, finance, logistics, pharmaceuticals, and agriculture sectors.
– When the full-scale war broke out, we were not looking for an alternative: moving our production to the West or finding other places for our investments. We knew we were, are and will be in Ukraine," said Viktor Ivanchyk.
"In those difficult, extreme days, we focused on solving humanitarian problems. Together with the Believe in Yourself charity foundation, we created the Common Help UA humanitarian project and, with our partners, have already helped more than 716 thousand Ukrainians and more than 400 social and medical institutions.
Answering the question of how the business' main tasks have transformed in 2023, Astarta's CEO noted that today the most critical mission of the business is to help bring the Victory and the reconstruction of Ukraine closer and explained how the Company is working on it.
"Before the war and now, we have been focusing on digitalising all our operational processes. And in this sense, our digital platform, the AgriChain business management system, has never been better suited to the extreme conditions of wartime. Therefore, we see every reason for continuing this activity.
According to Viktor Ivanchyk, the responsible attitude of businesses to paying taxes and willingness to unite is also a significant factor in bringing Ukraine's Victory closer.
"In 2022, we paid more taxes than in 2021. This way, business is not only more sustainable, but it can also help near the Victory. Today, many more companies in Ukraine are ready to pay in full and more, and their example is significant.
"We have managed to set up an ecosystem of humanitarian cooperation in Ukraine – thousands of projects have been created, uniting tens of millions of Ukrainians who donate. A new culture of humanitarian and charitable activities emerged in Ukraine. I want this culture and our joint efforts transferred to business. I would like to see all businesses in Ukraine become a genuinely transparent, socially responsible and sustainable business ecosystem so we can enter foreign markets with our products. Let's unite and help each other. We at Astarta are ready to share our know-how, our new approach, and our new findings."