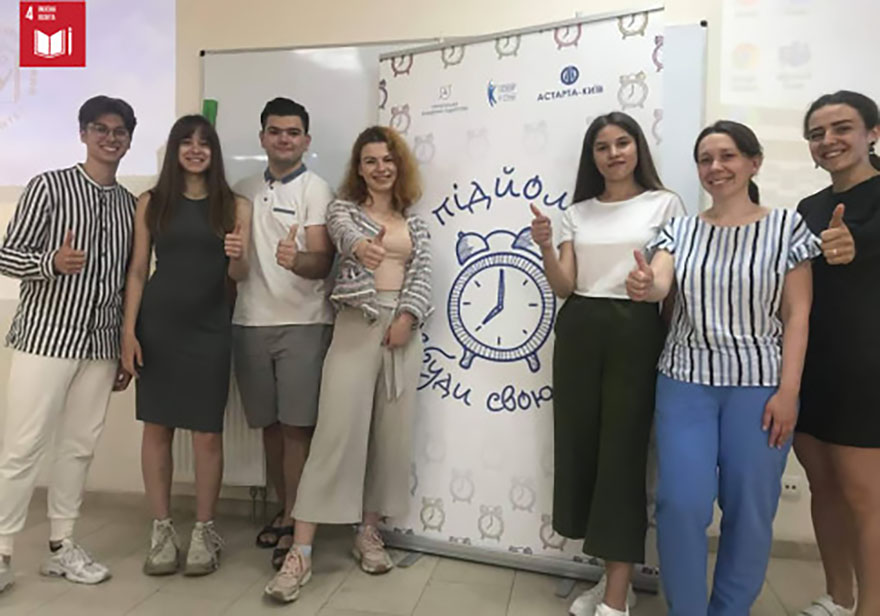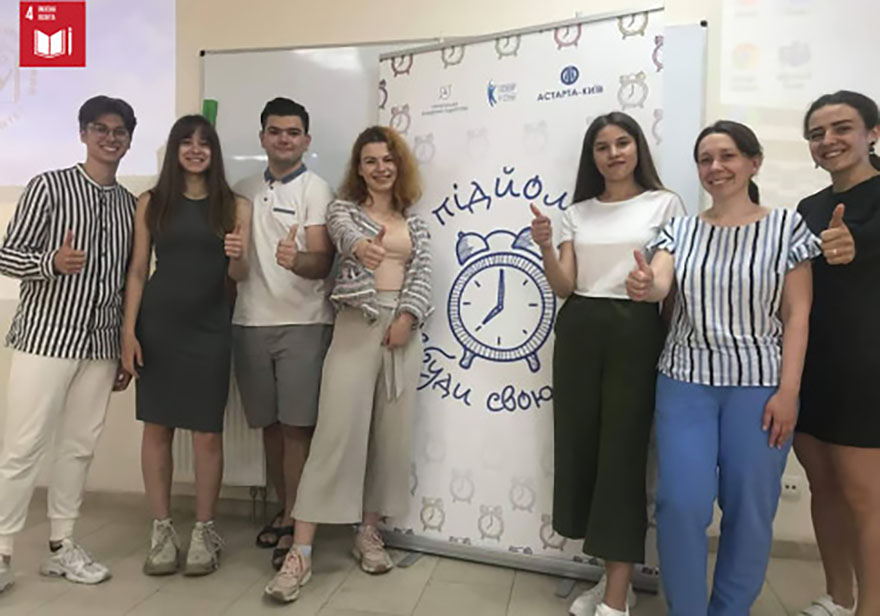 Leaders are made not born. We and our partners, the Believe in Yourself Charitable Foundation, the Ukrainian Catholic University, and the Ukrainian Leadership Academy, are so impressed by this idea that for the fourth time in a row we organize a leadership and project management workshop – "Rise!". This project is very special for us all as it is intended to train leaders of change among young people who will see opportunities for development in their own regions and implement interesting ideas within the communities.
Starting from June 29 and for a week, 208 participants from 11 regions of Ukraine underwent project management training at the Ukrainian Leadership Academy, learned about social entrepreneurship, inclusion, public speaking, and listened to lectures on sustainable development from the UN Global Compact. And during this week they drew 55 projects on community development. The expert jury selected the 14 most interesting projects that were awarded ASTARTA grants for their implementation.
Projects awarded grants:
• Kachanivka GES – GURTTLIFE
• Kobeliaky GES No. 3 – "Children's world without restrictions"
• Radisne GES – Eco-workshop "Old things – new life"
• Kobeliaky GES No. 3 –Creation of a resource room for quality education of children with special educational needs
• Svyatylivka GES –"Center of the Universe"
• Novy Merchyk Educational Complex –"Community is above all!"
• Velyka Buzova Educational Complex C.T.I. –"Craft Textile Industry"
• Zapadintsi GES of I-III levels Original mix
• Bilytska GES No. 1 –"Biohumus – the guarantor of a clean environment"
• Pustoviitove GES – "Solar Tree"
• Petrivtsi Gymnasium – "Dance Studio"
• National University Kyiv-Mohyla Academy – ProtectED
• Kharkiv National University of Radio Electronics – DIY LAB
• Ukrainian Catholic University – Container For Clothes
We are extremely happy to have the opportunity and reliable partners to implement the project "Rise!", which "wakes up" communities in villages to start acting so that they create comfortable conditions in various fields: education, services, inclusion, leisure through creative and proactive youth.
Viktor Ivanchyk, founder and General Director, ASTARTA:
"I do understand the difficulties a person faces when creating something, and if the ultimate idea is implementation – it's top class! I remember when I was a third-year student, in a class on theoretical mechanics, we were given the task to make a simple project. It was very difficult to come up with something new, and I had such throes of creation that I felt them on a physical level and remembered them for a lifetime. Then I managed to create an elementary press on paper. I did not like it at all, but I had to give in the paper. And although that project was a failure, it was a very important starting point.
I am very impressed by the motives of the project participants. They did not dream of earning a lot of money at once, they did not expect to become famous at once. They focused on the main thing – to create something viable and real that would benefit society.
And it is such moral and intellectual goals that make it possible to grade up to Elon Mask. He also said that money and fame were not a goal in itself for him and that the most difficult thing in this process was to turn his plans into reality."